Gutter Guard Comparisons & Review
Leaf Guard versus Gutterglove Pro
Mastershield versus Gutterglove Pro 2 of 2
Leaf Relief versus Gutterglove Pro
Gutter Helmet versus Gutterglove Pro 2 of 2
More recycled gutter guards
Mastershield versus Gutterglove Pro 1 of 2
Leaf Filter versus Gutterglove Pro
Gutter Helmet versus Gutterglove Pro 1 of 2
Why some gutter guards are recycled
Brush debris off of Gutterglove Pro while standing safely on the ground!
So, which Gutter Guard is best? In our experience installing gutter guards in Issaquah and the Seattle – Bellevue area since 2006, we rate GUTTERGLOVE PRO as arguably the best. Why?
Gutter Guards in Issaquah
(Click to enlarge) Gutterglove Pro on steel gutter (for snow load strength),
metal roof in Sammamish; Gutterglove of Washington, LLC
Consider the following:
Gutterglove Pro will keep out fir needles, seed pods, leaves and debris out of your gutters.  Only dust and pollen can get in.

Gutterglove Pro eliminates the need for interior gutter cleaning, saving you risk of liability exposure and gutter cleaning expenses.

Gutterglove Pro fits onto existing gutters (assuming they are in good shape and installed correctly)

Gutterglove Pro forms a closed system – meaning the interior of the gutter will never need to be cleaned out and wasps/rodents won't get in

It has a downward and outward slope allowing debris to shed more easily that the more common flat ledge guards.

Gutterglove Pro requires the least amount of maintenance possible

Gutterglove Pro can be maintained safely and quickly from the ground when needed, using the quality extension pole and brush which we make available.

Gutterglove Pro is low profile and usually isn't very noticeable from the ground

Gutterglove Pro fits any new or existing gutter type (except "built in", "California"  gutters.  We have made it work on a few.)

Gutterglove Pro can be used in conjunction with any roof type

Gutterglove Pro filters over 150 inches of rain per hour and works great rain harvesting systems

Gutterglove Pro is the strongest gutter guard in existence, and first to use a anodized extruded aluminum profile

Gutterglove Pro won't warp and break down in the sun like plastic gutter covers

Gutterglove Pro is made of  highest quality parts and is a permanent solution

Gutterglove Pro is Class A fire compliant (Wildfire considerations for those near greenbelts and drier climates).

Gutterglove Pro is warranted

Gutterglove Pro is made in the U.S.A.
Some of the benefits of installing a Gutter Guard Protection System are:
Keeps you on the ground – away from danger and gutter muck.

Reduce you home maintenance costs.

Protects your home from water damage caused by clogged gutters.

Greatly extends the life of your gutters.
Four important considerations when choosing gutter guards or covers:
Quality of Material




All About Gutters has found that high quality 316L surgical stainless mesh rain filtrations systems keep all debris out of the gutters–Great for leaf filters and gutter guards in Issaquah and the Seattle – Bellevue area.

Size of Mesh Weave




If too small, algae may eventually accumulate. This algae will reduce filtration rates and make if difficult to maintain. If too large, fir needles and smaller debris will fall through.

The Company that You Choose.




A fantastic product that is installed incorrectly through ignorance or indifference may result in poor performance.  Gutter guard company owners in the local area are known to go with a brand for  a number or years, close shop when they get call backs from unhappy customers, and open up with another brand – leaving their customers in a lurch.  Go with a company that has had the same owner for 7-8 + years, and that doesn't do high pressure sales.

Your Specific House Needs




Matching your purchase to your needs. Different sized gutters may require a different sized Gutterglove.  Surface area of roof facets are a consideration.  Maybe you only want gutter guards for your upper gutters.  Maybe you have long upper run of gutter that has only one downspout because there is no good place to add a second downspout and you want to make sure the water flow to downspout is not blocked.  Perhaps you will be harvesting rainwater, or want  all metal Gutterglove for wildfire considerations.  There are many scenarios.  Our staff will listen to your concerns and give recommendations.
Cleaning rain gutters is dangerous!
We have several Bellevue area customers who have lost loved ones and those who live with disability and pain as a result of falls while gutter cleaning.

Many homeowners install readily available leaf guards in Seattle only to realize that over time these covers fail to keep leaves and debris out of their gutters and downspouts.

Careful research is necessary as there are many leaf guards in the market.  Our staff is familiar with most brands and can give you  good compare / contrast information.  Feel free to contact us today.
A few more details about Gutterglove Pro Gutter Guard:
Two Components of Construction
Anodized Aluminum Channel Frame:
Is extremely hard and durable
corrosion resistant and long lasting
the process is a reinforcement of a naturally occurring oxide process
Is used around the the world as highly durable exteriors in commercial building such as Sears Tower in Chicago
Stainless Steel Mesh:
Gutterglove products use the very strong 316 stainless steel mesh which:
Is used widely in food, marine and medical industries
Resists attack of marine and corrosive industrial atmospheres
has a higher creep, stress-to-rupture and tensile strength at elevated temperatures
Is More resistant to general corrosion/pitting, as it is a molybdenum-bearing austenitic stainless steel
Weave used in the Gutterglove products that we install are better suited for our wet climate than other "micro mesh" products.  The openings are larger than most products, providing maximum aeration, yet keep out fir needles and roof grit!
Advantages of Gutterglove Pro's thicker support frame:
Will never collapse inside your gutter.
Will never 'droop' into your gutter.
Withstands heavy amounts of debris.
Will outlast ALL of its competitors.
Shapes better to old warped and twisted roofs.
Holds its pitch over time so debris sheds always
Dis-Advantages of a thinner support frame:
May collapse inside your gutter.
May 'droop' into your gutter, collecting debris.
May not withstand heavy amounts of debris.
Shorter lifespan leading to needed replacement.
Doesn't hold pitch well due to construction.
Advantages of Gutterglove Pro's Mesh:
Stronger and more durable than others.
Higher density wire than other gutter guards.
Only allows dust and water to pass through.
Will outlast other wire mesh gutter guards.
More resistant to the elements.
Can withstand a heavy impact.
Dis-Advantages of Other Gutter Guards:
Less durable. Tearable with your bare hands.
So fragile that it can tear during manufacturing.
Clogs from asphalt shingle petroleum oils.
Easily damaged by falling tree debris.
Shorter life span.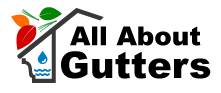 Get In Touch With Us!
All About Gutters
P.O. Box 3118
Renton, WA 98056
(425) 228-9700